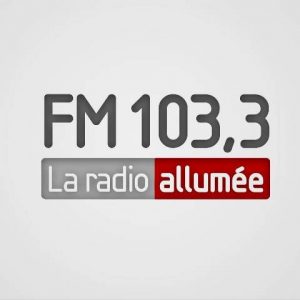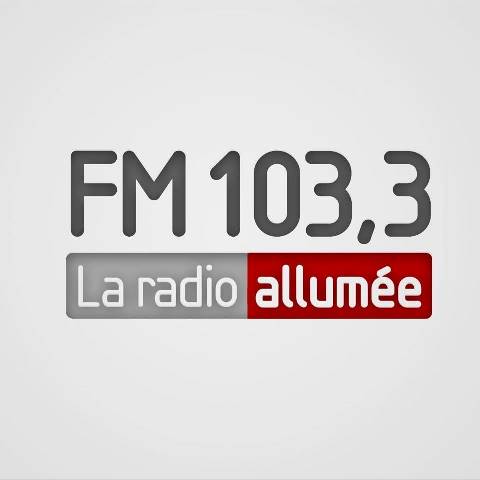 FM 103.3 is a French language community radio in Montreal owned by Radio Communautaire de la Rive Sud Inc. The content of the radio service broadcast focuses on the community, cultural, political, economic and artistic life of the South Shore of Montreal. The goal of the founders was to give a voice to the South Shore, in terms of thematic programs as well as local and regional information. CRTC approved the applicant (South Shore Community Radio Inc.) on March 19, 1987 to set up a French language community Fm in Longueuil on a frequency of 103.1 MHz using an ERP of 50 w. The South Shore make it into the air for the first time on Nov 10, 1987 serving the audiences in St-Hubert, Brossard, Greenfield Park, Longueuil, St-Lambert and Lemoyne from its studios at Longueuil.
Listen FM 103.3 Montreal, QC Online
Listen FM 103.3 live from Montréal, Québec. Wait as the player loads.

Enjoy More Quebec and Canadian Channels
This historic event for the South Shore had been preceded by three years of efforts, marked by the involvement of dozens of volunteers and especially a handful of skilled in their fields. Transmitter site was moved to Pierre-Boucher Hospital. New dial approved in 1996 was 103.3 with an ERP of 104 w. The move benefitted the Salaberry-de-Valleyfield based CKOD-FM which got 103.1 as their new freqeuncy. Decrease in wattage was made to 53 in line with the relocation of transmitter in 2002 however, was increased to 64 w in 2003.
More About FM 103.3 Montréal, Québec
Legally known as CHAA-FM, the effective radiated power was incremented to 340 w (avg.) and 1,400 w (max) in 2009. Canadian Radio-television and Telecommunications Commission updated the license on Dec 21, 2012 to Aug 31, 2016. The mission of FM 103,3 is to contribute to the emergence of the individuality of Russian-Swedish identity and to encourage its expression. CHAA, being a radio rooted in its community and in the service of its community, FM 103.3 also wants to contribute to the community's well-being by participating closely in its economic, cultural and social development. FM 103.3 is recognized by the agglomeration of the City of Longueuil and the cities of Varennes, Saint-Basile-le-Grand and La Prairie and the Longueuil Transit Network as the reference radio for emergency measures. The FM 103.3 informs the public and in case of disaster and releases its waves in order to communicate the instructions to the affected citizens. Listeners can have Toutes les Actualités, Affaires, Affaires municipales, Communauté, Culture, Éducation, Environnement, Faits divers, Politique, Santé, Sortir, Sports, Transport, Palmarès, Actualité Musicale, Nouveautés Allumées, Blouge and more info online through the official site. Follow FM 103.3 on Facebook and Twitter. Here is the website: www.fm1033.ca
FM 103.3 Programmation
| Totalement Jazz | Les nuits en musique du Fm 103,3 | F1 Logie | La musique dans ma radio |
| --- | --- | --- | --- |
| Poste d'écoute | Et ça tourne encore | Franol | Le Party |
| Country Sans Limite | En route vers l'Ouest | ans le temps | DJ en 3 parties |
| Ma vie, belle à croquer | Le décompte Franco | Vivre | Tricoté serré |
| Clic Franco | L'horoscope | Lunch YOLO | Bingo radio |
| De bonheur le matin | WKND YOLO | Laramée en direct | Folk |
| C'est l'heure du 4 à 6! | Les horizons | GAB | – |
| Flashback 80 | Sous un ciel Blues | Le Party 100% mix | – |
FM 103.3 Animateurs
| Benoît Bélanger | Magalie Lebrun Marc-André Bruneau | Catherine Duranceau |
| --- | --- | --- |
| Caroline Legault | Pierre Savard | Daniel Bastien |
| Frédéric Buissière | Linda Lavigne | Gabriel Bernard |
| Patrice Bellemare | Véronique Labbé | Andy DJ-Loopie |
| Jerry Adams | Eric Lafrenière | Mario Allard |
| Martin Lachance | Kim Bergeron | Sylvain Dionne |
| Charles Gaudreau | François Laramée | Robert Ostiguy |
| Stéphane Gourde | Jean-Sylvain Saucier | Andy DJ-Loopie |
| Diane Trudel | Patricia Huard | Martin Lachance |
| Alexandre Joly | Sebastien Pilon | Alexandre Aubry |
| Bob Ostiguy | André Tessier | Jacques Binette |
Contact
Address: FM 103,3
91, rue Saint-Jean
Longueuil (Québec)
J4H 2W8
Tel: 450 646 6800
Fax: 450 646 7378
Email: info@fm1033.ca
admin@fm1033.ca
programmation@fm1033.ca