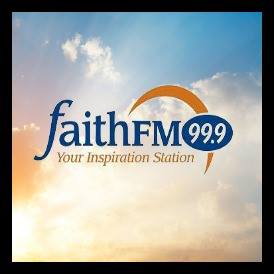 Faith FM 99.9 London legally known as CHJX-FM is a Christian Contemporary radio owned by Sound of Faith Broadcasting, a non-profit organization in Southern Ontario. Your Inspiration Station is the catchphrase used by the 99.9 Faith FM. The foundation of the Sound of Faith Broadcasting Inc. traces its history back to 1994 when a small group in Woodstock Church reached on a consensus for the establishment of gospel radio in Southwestern Ontario. Eventually CHJX London debuted in 2003 as Grace FM 105.9 in the fall of 2003 after the approval of CRTC in Dec 2000. CHJX's move to flip the frequency to 98.1 MHz and increase from 10 to 500 watts was denied in April 2006. In Feb 2009, CRTC allowed the re-launch of the existing radio as a 24×7 Specialty commercial radio serving the audiences between the ages of 18 and 55.
Explore More Ontarian and Canadian Radios
Listen Faith FM 99.9 London, ON Online
Listen Faith FM 99.9 online from London, Ontario. Wait as the stream loads.
The new FM would be operating on a frequency of 99.9 MHZ using a wattage of 234 w. In 2011 Grace FM became Inspire FM. CRTC made administrative renewals of the radio in 2010 and 2011 and 2012. Inspire FM was rechristened as Faith FM in 2012. Apart from, Faith FM is available in Waterloo Region, Brant County and Woodstock. You can listen to Adult Contemporary Christian Music, Southern Gospel, Talk shows and programs dedicated to Youth and Children, participate in contests and find more online on the official page. Fans may follow the CHJX-FM on Facebook and Twitter. Here is the website: www.faithfm.org/london
Faith 99.9 Programs
| Top 20 Countdown with Josh Atkinson | Heading Home with Marion | The Cross Current | Boundless | Grace to You with John MacArthur |
| --- | --- | --- | --- | --- |
| In Touch | The Overflow with Pastor Clive | Haven Today | Insight for Living with Dr. Chuck Swindoll | Beautiful Ones Jazz with Sandy MacKay |
| Contestations | Discover the World | Let My People Think | Walk in The Word with James MacDonald | The Pond Kids |
| Back to the bible | Road to Reality | Truth For Life with Alistair Begg | Insight For Living | Maximized Living |
| Truth For Life | Haven Ministries with Dr. Charles Morris | Focus on the Family | Thru The Bible with J. Vernon McGee | Odyssey Weekend |
| Gaither Homecoming Radio | Back to The Bible – Laugh Again | Paws and Tales | A Faith Filed Morning with AI | Good News Blues |
| Music | The M.A.D. Christian Radio Show with Kristen McNulty | Adventures in Odyssey | UB U Show with UB | – |
Contact
Address: 120 Wellington St.
Suite 100
London, ON
N6B 2K6
Tel: 519 679 2459
519 601 8999
Fax: 519 679 8014
Email: info999@faithfm.org
dmacdonald@faithfm.org