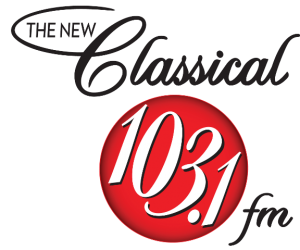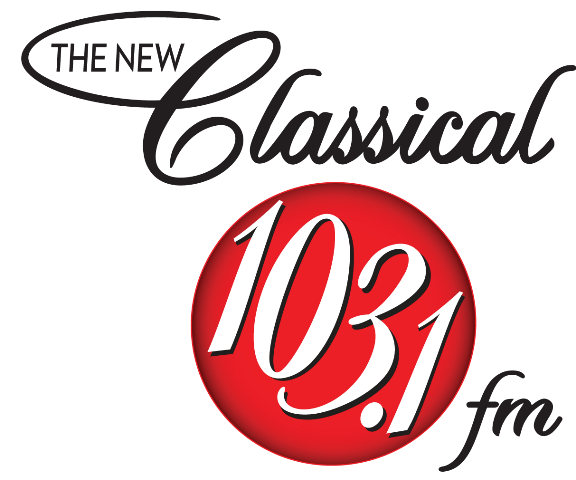 Classical FM 103.1 or CFMX-FM as evident by its name is a Classical and oldies radio owned by ZoomerMedia, controlled by Moses Znaimer. The Cobourg station was launched somewhere in summers of 1979. CHUC Ltd. in 1967 got the approval for an FM at Cobourg airing on a frequency of 103.1 MHz with and ERP of 117,000 w but it had to be on air by May 1, 1968 which it couldn't. In Sep 1976 CRTC again approved the station that would air using same frequency and wattage allotted earlier. CBC bidding for the same frequency was denied surprisingly. On Nov 30, 1978 after a long wait and summons by CRTC, CFMX-FM finally singed on air however, not fully operational. The channel was finally operational on May 28, 1979; it had a classical and fine arts format. After dissention from some in CRTC a two year renewal was given to the FM. Due to unsatisfactory promise, lack of performance, technical and financial issues and overall interrupted transmissions the license was canceled by CRTC in Sep 1981.
Explore More Ontarian and Canadian Radios
Listen Classical FM 103.1 Cobourg, ON Online
Listen The New Classical FM 103.1, home of Eastern Ontario's Classical Favourites, online from Cobourg, Ontario. Wait as the stream gets loaded.

More About The New Classical FM 103.1 (CFMX)
CFMX Communications Ltd. on June 29, 1982 was once again given a chance to set up a radio at Cobourg, competing applications by Harold Ferguson and William Spencely were unaddressed. In April 1983 CFMX Communications Ltd. and CHCU Ltd. underwent receivership in line with the orders of Bank of Montreal as there were no permanent owners at that time. In May 1983 John Radford acquired the channels. John soon (in July 1983) sold out CFMX to Martin Rosenthal. In Sep 1984 the channel was able to air 24×7. Different Drummer Communications took the management of the radio as per the will of Martin Rosenthal in Feb 1986. The wish to seek 97.3 MHz didn't come true and it was instead given to CJEZ-FM in March 1986. To break in Toronto market Different Drummer once again tried to get 96.3 MHz but the attempt didn't pay off. CFMX-FM-1 Mississauga got operational on Sep 1, 1988. ERP was decreased to 82,800 w in 1989 however a slight increment made it 86,700 w in 1990. Classical 103 FM was incorporated as the new name of the radio on Sep 3, 1993. The new corporate name of the owner was Trumar Communications Inc. In August 2006 MZ Media Inc. (now ZoomerMedia) was allowed to acquire the Classical 103 FM and its repeaters, Moses Znaimer took the control on Sep 29, 2006. CRTC validated the license of the Classical 103.1 FM on July 29, 2011 until Aug 31, 2015. Audiences can listen the Classical 103.1 FM on shows & hosts info, news, videos, contests (Quiz of the Bumblebee, The Oasis Giveaway and Bill's Classical Jukebox Giveaway, requests, events and more. Follow The New Classical 103.1 FM on Facebook, Instagram and Twitter. Here is the website: www.classical1031fm.com
103.1 Programs
| Zero to 1800 | The Oasis | In the Still of the Night Saturday |
| --- | --- | --- |
| In the Still of the Night | Nocturne | The Classical Chartz |
| Good Day GTA | Destination Classics | Bill's Classical Jukebox |
| A Little Night Music | Sunday Night with the TSO | In the Still of the Night Sunday |
| Zoomer Report | Dinner Classics | Breakfast Classics |
| By Request | Sunday Night at the Opera | Conductor's Choice |
New 103.1 Hosts
| Michael Kramer | John van Driel | Kathleen Kajioka |
| --- | --- | --- |
| Libby Znaimer | Alexa Petrenko | Bill Anderson |
| Scott Walker | Marilyn Lightstone | Mike Duncan |
| Jean Stilwell | Kerry Stratton | – |
Contact
Address: Classical 103.1 FM 1 Queen Street, Suite 101, Cobourg, ON K9A 1M8
Mailing Address: PO Box 1031. Cobourg, ON K9A 4W5
Tel: 905 372 4366
For Contests Info: 416 507 9894
Fax: 905 372 1625
Email: S.Mark@classical1031fm.com