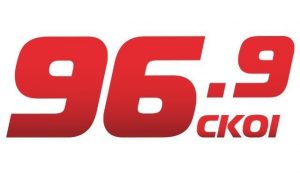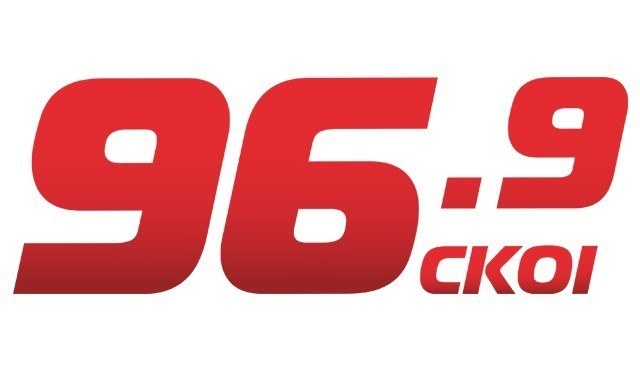 CKOI 96.9 FM is a Montreal based Top 40 station established in 1947 and currently owned by Cogeco Inc. As per history cited by Canadian Communication Foundation, CKVL-FM to rebroadcast CKVL-AM programming was founded in 1947. By 1957 the repeater was operating on a frequency of 96.9 MHz using an ERP of 10,200 w. The programming was separated form that of AM station in 1962 and wattage by that time had been increased to 307,000 w. Good Music was the format in 1963 and the channel was broadcasting on Stereo in 1965. In 1969 it became the first Canadian radio to launch 24 hour broadcasts and was the only in country to have bilingual programming. To promote local talent was among the top priorities of the CKVL in 1969. The broadcasts were limited to French in 1973. Calls were changed to CKOI on Dec 6, 1976 with the format changing to Progressive Rock to further lean to contemporary hit in 1980.
Listen CKOI 96.9 FM Montreal, QC Online
Changeons le monde un hit à la fois! Listen CKOI 96,9 FM live from Montréal, Québec. Wait as the stream loads.

More About CKOI 96,9 Montréal
Métromédia CMR Inc. purchased CKOI 96.9 FM from Radio Futura Ltée in 1992. Corus Entertainment got their hands on the one of the oldest running French radios in 2001. Cogeco Inc. became the new owner in Dec 2010. Effective Radiate Power was decreased to 147,000 w in 2016. Franco-Quebec listeners can have the 96,9 CKOI online with Musique, Humour, Nouvelles, Vidéos, Concours (Saute avec Parachute Montréal !, Cirque du soleil-OVO, Strom Spa, La minute Évasion), Baladodiffusions, Évènements, archives, Nouveautés musicales, Chansons en ondes and more. Follow CKOI 96,9 on Facebook, YouTube and Twitter. Here is the website: http://www.ckoi.com/
96.9 CKOI Québec Progrmmation
| Le 6 à 6 | Souper de famille | Le show du dimanche soir |
| --- | --- | --- |
| Radio PY | Debout le weekend! | MJ le Midi |
| La nuit de tous les hits | La planète des hits | Le show du soir |
| Le show du vendredi soir | Le 6 à 6 du weekend | Le show du samedi soir |
| Debout les comiques! | Les hits font le travail PM | Le Clan MacLeod |
| Party Rock | Le décompte Montréal | Génération CKOI |
96,9 CKOI Animateurs
| Caroline Dubois | Jean-Philippe Leroux | Pierre Pagé | Mylène Ledoux |
| --- | --- | --- | --- |
| Peter MacLeod | Patrick Marsolais | Martin Cloutier | Éric Martel |
| Valérie Roberts | Patrice Bélanger | Les hits font le travail AM | Tammy Verge |
| Marie-Josée Gauvin | Nadia Bilodeau | Billy Tellier | Pierre-Yves Lord |
Contact
Address: Place Bonaventure
800 rue de la Gauchetière Ouest, bureau 1100
Montréal, QC
H5A 1M1
Tel: 514 790-CKOI
1-866 790-CKOI
514 789 2564
514 787 7799 #7132
Fax: 514 787 7982