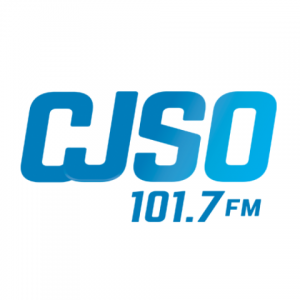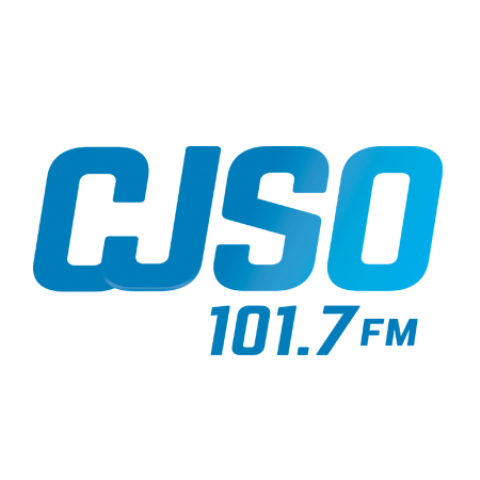 CJSO 101,7 FM owned by Radiodiffusion is an Adult Contemporary FM station based in Sorel-Tracy. It within a radius of 100 km aims to provide a service encompassing all aspects of public info: schools closure, ecological/natural disaster, power outages, road reports and more. License was approved in 1944 when Arthur Prevost and Henri Gendron were permitted to set up a 250-watt transmitter; the Radio CJSO Sorel would on air on a frequency of 1400 AM using an effective radiated power of 100 watts. CJSO 1400 hit the waves on June 16, 1945 from studios at 72 du Roi and was licensed to Radio Richelieu Ltee.  ERP was increased to 250 w in 1947. Approval was granted to change the frequency to 1320 kHz and increment ERP to 1,000 w in 1949; ERP change was implemented in Jan 1949 and frequency was changed to 1320 kHz in 1950. It became Canadian Association of Broadcasters' member in 1952.
Listen CJSO 101,7 FM Sorel-Tracy, QC Online
Listen Radio CJSO 101,7 FM: Au rythme de la région online form Sorel, . Stream may take a moment to load.

Full List of Canadian FM, AM and Online Radio Stations
Joliettte station which was approved in 1951 went on air on May 8, 1960 and was connected with the elder sister CJSO-AM. By 1965 the daytime ERP was 10,000 w and nighttime wattage reached 5000 w. Franklin Delaney acquired the Radio CJSO 101,7 FM Sorel and the new incorporated company was Radio Joliette Ltee. in 1972. Studios were relocated to 59A Du Prince Street. Radio Inter-Cite Inc. was the new corporate identity in 1978. Pierre Vachon who was Director General at CJSO takeover the channel from Radio Inter-Cite Inc. in 1980. Radio Richelieu Ltee. ended up on bankruptcy in Dec 1987 and went off air. Operations were resumed temporary in 1988 until July 21, 1988. Radio Diffusion Sorel-Tracy Inc. was having permissions to acquire CJSO from its trustee Louis Langevin in 1989. Band change was made in Sep 1989, new frequency was 101.7 MHz.
More About CJSO 101,7 FM
At that time CJSO 101,7 was operating with a 3,000-watt transmitter at Sorel. Claude St-Germain became the new owner in 1995. Intercorporate reorganization was made in 2006 and effective control was changed in 2012. CRTC validated the license of CJSO 101.7 FM for a two-year term in August 2017. Au rythme de la région is the catchphrase of CJSO 101,7 FM Les actualités régionales, Sports updates, Chroniques, Entrevues, Programmation info, Blogues, Archives and Concours can be have online. Follow the CJSO 101,7 FM on Facebook, Twitter, Instagram and YouTube. Here is the website: www.cjso.ca/
CJSO 101,7 FM Programmation
| La radio des hits – musique | Les hits de l'heure | Valérie l'après-midi | Le bonheur de bonne heure |
| --- | --- | --- | --- |
| Plan de matchOn a des choses à dire (reprise) | On a des choses à dire | Images sonores | Pop et Rock |
| Derrière le volant | La radio des hits | En route vers l'Ouest | Allo showbizz |
| Rétro Nostalgie | Tassez-vous d'là | Lambert Café | La Filière Progressive |
| L'ambassade reggae | À deux c'est mieux | Sérieusement fou | – |
CJSO 101,7 FM Team/Animateurs/ Journalistes
| Luc Denoncourt | Louis-Philippe Morin | Valérie Ferland | Myriam Arpin |
| --- | --- | --- | --- |
| Diane Therrien | Paule Leblanc | Jean Lemay | Jocelyne Lambert |
| Katy Desrosiers | Laurent Cournoyer | France Plante | – |
Contact
Address: 52, rue du Roi, Sorel-Tracy (Québec) J3P 4M7
Tel: 450 743 2772
450 494 3753
Toll Free: 1 888 489 1017
Fax: 450 743 0293
Email: laurent.cournoyer@cjso.ca