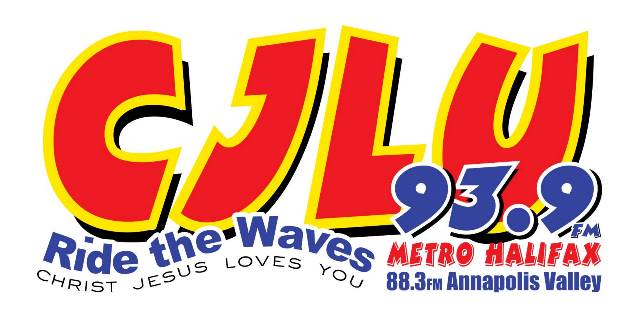 CJLU-FM 93.9 (Harvesters FM) is a Christian Contemporary radio located in Dartmouth, City of Lakes in Halifax Regional Community. Ride the waves is the slogan of the CJLU 93.9. International Harvesters for Christ Evangelistic Association Inc. has the ownership to the religious  broadcaster. CITA in Moncton, New Brunswick and CIOG are the sibling stations of the CJLU-FM. CITA has its presence in Moncton, Sussex NB and Amherst, NS while CIOG serves Summerside, PE and Charlottetown. The specialty commercial station was launched after the approval of CRTC on November 26, 2004, CJLU would have a frequency of 93.9 MHz using an ERP of 5,000 watts. Harvesters FM first signed on air in 2005 with an ERP of 1,000 watts counter to the initially proposed and approved idea of 5,000 watts which would eventually implemented in long run.
More Nova Scotia and Canadian Radios
Listen CJLU-FM 93.9 Dartmouth, NS Online
Listen CJLU-FM 93.9 Dartmouth, Nova Scotia online. Wait as the player loads the stream.
More About CJLU-FM 93.9 Dartmouth
After no getting what they wanted the International Harvesters sought permissions which they eventually got to increase the antenna height and relocating of transmitter in 2007. A repeater: CJLU-FM-1 Wolfville, Nova Scotia was added to the Harvesters FM after the permissions granted by CRTC on May 21, 2008. CJLU-1 would broadcast on a frequency of 88.3 MHz and a low power transmitter of 175 watts in Annapolis Valley. License of CJLU-FM and its satellite station was renewed on March 28, 2013 to August 31, 2017. Audiences can listen CJLU-FM 93.9 live online with religious programing, get latest news, gospel music, info, make donations, know affiliated churches, download android and iPhone apps and other stuff. Listeners can find CJLU-FM 93.9 on Facebook and Twitter. Here is the website: www.harvesters.fm
CJLU Programs
| Friends of Israel (Canada) | Find the Way with Dr. Mike Sherbino | Early Sunday Mornings with Melissa Stover | Canada's National Bible Hour | Let My People Think with Ravi Zacharias |
| --- | --- | --- | --- | --- |
| Quick Study Weekend with Rod Hembree | Gaither Homecoming Radio | The Voice of Hope/Heralds of Hope j. Mark Horst – pres. | Saturdays with Tom Minor |   Discover the Word with Mart Dehaan and Friends |
| Weekend Magazine | Haven Today Weekend | Road To Reality – Gospel for Asia with Brother K P Yohannan | Anchor Point | Purity Products |
| Sundays with Bill Lurwick | Weather and Traffic Reports | La Voix de L'Evangel | Radio Announcer Doug Hannah | Sky's Revival with Tom Sky |
| Revival Hour with Brother John | Sunday Mornings with Amanda Carroll | Back To The Bible with Dr. John Neufeld | Turning Point with Dr. David Jeremiah | Impact Radio |
| Creation Magazine | Financial Moments with Tom Copland | Denise Harper | Lutheran Hour with Greg Seltz and other Preachers | LampLighter Theater |
| Thru the Bible with J. Vernon Magee. | Saturday Nights with Doug Hannah | Focus on Family with Jim Daly | Haven Today Daily | Just Thinking with Ravi Zacharias |
| News with Jim Miller | Saturday Morning with Bill Lurwick | CCM Radio Magazine | Holy Land Moments with Rabbi Yechiel Eckstein | Evening Programming with Ken Bishop |
| Road To Reality – Gospel for Asia with Brother K P Yohannan | In Touch with Dr. Charles Stanley | Focus on the Family Radio Theatre | Grace to You with Dr. John MacArthur | Early Morning Programming with Theresa Ross |
| Just a Minute with Pastor Alex Rockwell. | Living Truth with Pastor Charles Price | Quick Study with Rod Hembree | Laugh Again with Phil Callaway | Tom Minor – morning show host |
| Decision Minute | Adventures in Odyssey Weekend | Adventures in Odyssey | Plugged In Daily with Bob Waliszewski | |
Contact CJLU
Address: 645 Pinewood Road, Unit 4
Riverview, N.B. E1B 5R6
Tel: 506 872 2901
1 855 330 0335
Fax:  506 872 2234
Email: info@harvesters.fm