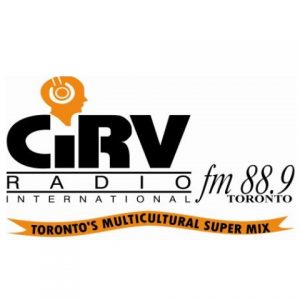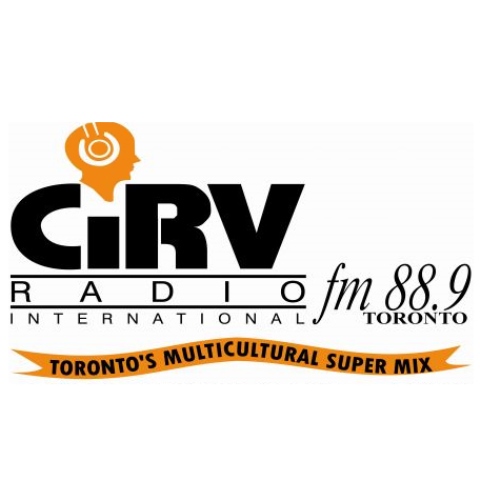 CIRV Radio FM 88.9 is Toronto's Multicultural Super Mix radio owned by South Asian Broadcasting Corporation Inc. Frank Alvarez was the former owner of multilingual broadcaster. The application filed by CIRC Radio Inc. was approved by CRC on March 20, 1986. It was agreed that the new channel would take a frequency of 88.7 MHz using a 22-watt transmitter. It signed on air on June 1, 1986 from studios located at 1087 Dundas Street West. ERP was increased to 413 w in 1993 and frequency was changed to 88.9 MHz in 1993; ERP was approved for a decrement to 330 w in the same year.
Listen CIRV Radio FM 88.9 Toronto, ON Online
Listen CIRV Radio FM 88.9 online from Toronto, Ontario. Stream may take a moment to load.
Full list of Canadian and Ontarian Stations
More About CIRV Radio FM 88.9
The wattage was once again increased to 1,000 and 1,880 watts in 1996 and 2000 respectively. Serving from the downtown Toronto to the rapidly grown Metropolitan city the CIRV-FM 88.9 currently hosts content in 12 languages which predominantly include Portuguese, Chinese and Spanish. Russian, Brazilian, Ukrainian, Somali, Caribbean, Punjabi and Urdu are the other ones serving the diverse and dynamic audiences coming from different diaspora and cultural backgrounds. Audiences can listen the CIRV-FM online with events, weather updates, schedules and more. Here is the website of the radio: www.cirvfm.com
CIRV-FM Hosts
| Valdemar | Sergio Mourato | Yuriy Kus | Henry Wong |
| --- | --- | --- | --- |
| Patricia | Maggie Medeiros | Maria Fernanda | Bassi |
| Manuel Goncalves | Amelia Silva | Bia Menezes | Ziko Pereira |
| Durmot Williams | Fernanda | Jorge | Luba Matviyas |
Contact
Address: 1087 Dundas Street West
Toronto, Ontario
CANADA M6J 1W9
Tel: 416 537 1088
Email: info@cirv.com