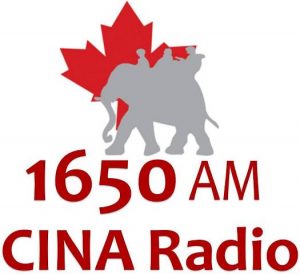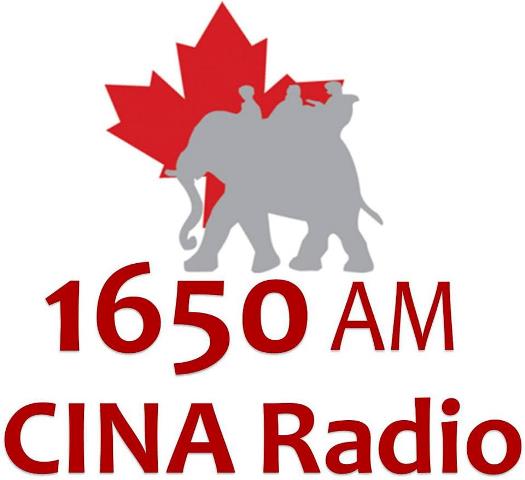 CINA 1650 AM owned by Neeti P. Ray was launched in December 2008 as a multicultural radio for South Asian community in Mississauga. The Best of Bollywood is the catchphrase used by the CINA-AM. CRTC permitted Neeti Prakash Ray on May 9, 2008 to set up a multicultural and ethnic station that would serve Windsor. The desired frequency of 95.9 MHz was bagged by Blackburn Radio Inc. and Neeti was advised to appeal within 90 days of the decision. After a brief battle with Blackburn Neeti conceded in favor of the competing applicant to use 102.3 MHz having an ERP of 1,900 w. It was proposed that the station would serve 21 ethnic groups producing content in at least 12 languages. CINA-FM hit the waves on Sep 6, 2012.
Listen CINA 1650 AM Mississauga, ON Online
Welcome to More Music! More Variety! Listen CINA 1650 AM online form Mississauga, Ontario. Stream may take a moment to load.

More Ontarian and Canadian Radios for Listeners
The South Asian radio showcases Bollywood music and focuses on community talk with programs in Hindi, Urdu, Punjabi, Gujarati and Bengali programs. Some of the channel's programs are available for Armenian and Indo-Caribbean communities. You can listen CINA 1650 AM online with Bollywood charts (Geet), Djs info (Sidra Amir, Al Pervin) South Asian and Toronto news, Top Songs, gossips, movie recommendations and more. Follow the bolly 1650 AM on Facebook and Twitter. Here is the website: www.cineradio.com
Contact
Address: 1515 Britannia Road East, Suite 315
Mississauga, Ontario
L4W 4K1
Canada
Tel: 416 777 1650
Fax: 905 795 9030
Email: cinaradio@gmail.com
       feedback@cinaradio.com