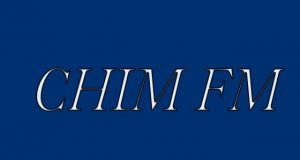 CHIM-FM-1 is a broadcast relay station of CHIM-FM 102.3 Timmins, ON. The 50-watts low power transmitter was added in 2000 after the approval of CRTC on June 7, 2000. Canada's Good News Network! Is the catchphrase of the channel. Christian Music station owned by Roger de Brabant after the launch is serving the North Bay audiences by rebroadcasting the content produced at the main channel CHIM-FM Timmins. No Apologies, MAD Christian Radio Show and In Touch are the popular programs hosted at the radio.
Ger More Ontarian and Canadian Radios
Listen CHIM-FM-1 92.5 FM North Bay, ON
Listen CHIM-FM 92.5 FM online from North Bay, Ontario. Wait as the stream loads.
License of the repeater along other satellites were administratively renewed on August 31, 2011 to Aug 31, 2012, another administrative renewal was made on June 22, 2012 validating the stations further to Nov 30, 2012. The renewal was denied by CRTC in Oct 2012 however the by Sep 2014 the channels returned to the air. Audiences are getting the message of the God through lyrics, beautiful verses and music. The non-commercial radio is available online on the official site with lot of Christian and Gospel content. Follow the FM on Facebook and Twitter. Here is the website: www.chimfm.com
CHIM 92.5 Programs
| Sunday Side Up | MAD Christian Radio Show | Road to Reality | Embers of the Day |
| --- | --- | --- | --- |
| Moments of Music & Inspiration | French Devotional Program | Klaus Saari | Freedom Village |
| People's Gospel Hour | Friday's only: Back to Back | Prophecy for Today | – |
| ICR Creation | Prophecy for Today | IOTA | – |
CHIM 92.5 Presenters and Speakers
| Andre Yoko | Klaus Saari | PGH | Lewis Byer |
| --- | --- | --- | --- |
| Jonathan Urie | Kristen McNulty | Pastor Rockwood | – |
Contact
Address: 226 Delnite Road
Timmins, ON
Canada, P4N 7C2
Tel: 705 264 2150
Email: chimfm@vianet.ca