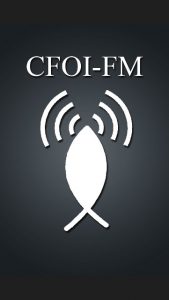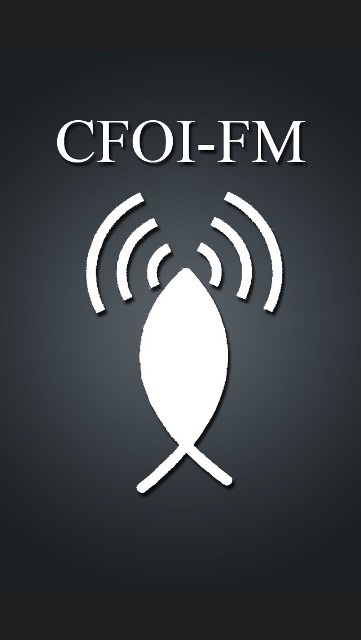 CFOI-FM 104.1 was approved by Canadian Radio-television and Telecommunications Commission on Jan 24, 2007 in response to the request made by AÉBRQ( Association d'Églises baptistes reformées du Québec); the channel would be working with religious (Christian Contemporary) format. It was proposed that Québec based charity would get their radio air on a frequency of 96.9 MHz using an LP transmitter of 13 w. 70 hours of weekly programmation would include news bulletins, spoken word, religious content and music (Pop, Jazz, Blues, Easy Listening). To balance the programming some of the content would come in form of interviews, discussions and dialogues with the internees coming at Université Laval.
Explore More Quebec and Canadian Radios
Listen CFOI-FM 104.1 Quebec City, QC Online 
Listen CFOI-FM 104.1 live from Quebec City, Québec. Wait as the stream loads.
More About CFOI-FM 104.1 Québec
The launch of the CFOI is undated but it is believed to be somewhere in 2008. The technical contours authorized in the original license were changed upon the request of AÉBRQ in 2010; 104.1 MHz was the new frequency and 26.5 w was the transmitter power. A satellite at Saint-Jérôme was also approved by CRTC in Jan 2011. You can listen to live programming from the official site or get the recordings of the shows you are interested in. If you have an iPhone or Android device, use the mobile apps offered on the respective platforms. To find out more about churches and AÉBRQ, visit AERBQ.ORG. Here is the website of CFOI 104.1 FM: www.foifm.com
CFOI-FM 104.1 Programmation
| Parole du matin | Foi et vie réformée | Que dit la Bible |
| --- | --- | --- |
| Agenda | Insight for Living | Sermons |
| Parole en musique | Parole d'Évangile | Vision 20/20 |
| Dardasha | Foi et vie réformée | – |
| Life Trac | Joy for the Journey | – |
| Les mercredis seulement | Parole proclamée | – |
CFOI 104.1 FM Animateurs
| Mac Wigfield | Pascal Denault | Raymond Perron |
| --- | --- | --- |
| Chuck Swindoll | Éric Kayayan | – |
Contact
Address: CP 40088 Quebec, G1H 2S5
Tel: 418 688 0506
450 432 5210
1 877 659 0251 (toll free)
Email: raymond.perron@foifm.com pascal.denault@foifm.com