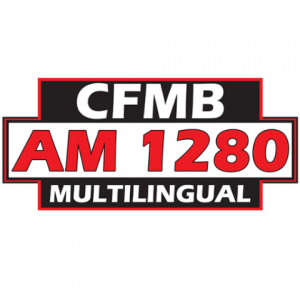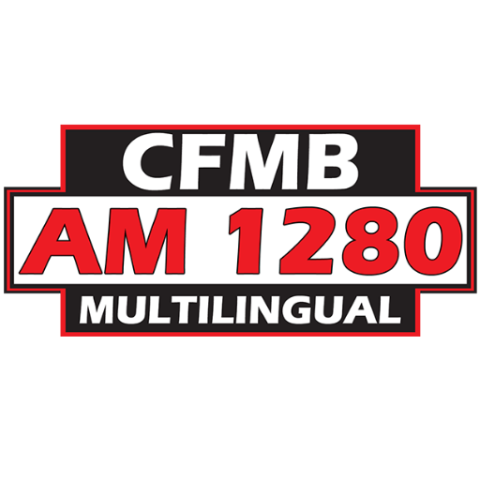 CFMB 1280 AM is an Evanov Communications multilingual radio founded in 1962 and located in Montreal. C. Sodo, C. G. Stanczykowski and C. Nolin's company Cheateau Broadcasting Co. Ltd. received the yes from Broadcast Board of Governors (BBG) to set up an AM station on a frequency of 1410 kHz using an ERP of 10,000 w in 1962; the studios would be located at 2015 Drummond Street. It should be noted that licensee was rejected on three occasion before obtaining the permission with last time coming in 1960. Mix of Local news and ethnic programming would make the content of the station. CFMB represented:  "Canada's First Multilingual Broadcaster".
Get More Quebec and Canadian FM, AM and Online Radios
Listen CFMB 1280 AM Montreal, QC Online
Écouter la radio en direct! Listen CFMB 1280 AM online from Montréal, Québec. Stream may take a moment to load.

More About CFMB 1280 AM
The multilingual radio hit the waves on Dec 21, 1962. By 1965, the Montrealers were also getting the music from The Good Music Station. Studios were relocated to 35 York Street in Westmount. Frequency was changed to 1280 kHz in Sep 1997; the frequency was previously in use by CJMS until 1994. The radio was passed on to Dufferin Communication Inc. in Feb 2015 form where it ultimately moved to Evanov Radio Group. CFMB 1280 AM broadcasts in a dozen and half languages including Arabic, Ukrainian, Punjabi, Filipino, Russian, Hindi, Chinese and others. Audiences can listen news, sports and community talk, music and participate in contests/concours (Superfantastico Montreal 2016, Poetry). Follow CFMB 1280 AM on Facebook, Twitter and Instagram. Here is the website: www.cfmbradio.com
CFMB 1280 AM Animateurs
| Tresa Romano | Nick de Vincenzo | Ivana Bombardieri | Willy Forge |
| --- | --- | --- | --- |
| Lidia Russo | Vittorio Giordano | Gianni Cristiano | Silvana di Flavio |
| Marco l. Castiglia | Graziella Tomasini | Paolo Fadda | Silvio Orvieto |
Contact
Address: CFMB Radio Montréal Ltée.
5877 Avenue Papineau,
Montréal, QC
H2G 2W3
Tel: +1 514 790 0251
514 483 2362
Fax: 514 483 1362
Email: info@cfmb.ca