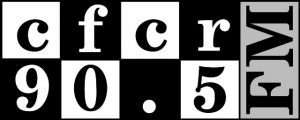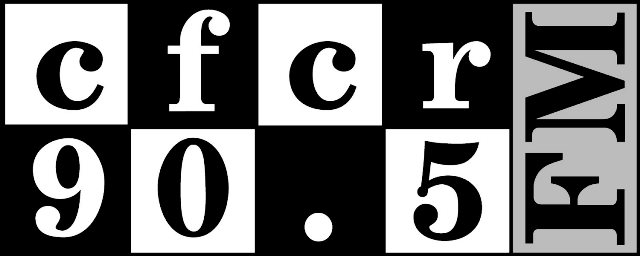 CFCR 90.5 FM is a Saskatoon based Campus and community station launched on September 7, 1991 and has the membership of National Campus and Community Radio Association. Dianne Deminchuk is currently the president of the CRSS. The history of Radio CFCR 90.5 dates back to July 2, 1991 when after the closure of University of Saskatchewan's Community Radio (CHSK-FM) in 1985, Community Radio Society of Saskatoon Inc. (CRSS), the licensee got the permission form CRTC setup and FM station at 90.5 MHz with an ERP of 180 watts in Saskatoon; the channel would be of Multilingual format providing ample programs in Chinese, East Indian languages, German and French. 90.5 FM was launched after a couple of signal tests on July 14, 1991.
Listen CFCR 90.5 FM Saskatoon, SK Online
Welcome to CFCR 90.5FM. Listen CFCR 90.5 live now form Saskatoon, Saskatchewan. Wait as the stream loads.
More About CFCR 90.5 FM Saskatoon
The first program spun was Sounds of Scotland. With a limited staff in its interiors the not-for-profit CFCR 90.5 runs smoothly by the volunteers and students at University of Saskatchewan. After the launch of the CFCR 90.5 the hardworking bunch staffed in the radio worked hard to build the foundations by recruiting old CHSK hosts and personalities, training volunteers and initiating fundraiser for the non-profit broadcast entity. CFCR before getting the broadcasting privileges was aired via Saskatoon TeleCalbe without any charge. Thus the space was created to fine-tune and organize the CFCR 90.5 FM that was later going to be tuned by a large number of audiences in the communities of Saskatoon. The wattage was increase from 180 to 1,480 watts in May 2005 with a further incrementing the output power to 1630 watts in order to outreach the largest city in the Saskatchewan. Community radio CFCR 90.5 joined the race of online radios in 2008 after the launch of its official site. Content carried by the CFCR 90.5 includes non-commercial variety music, news, Talk, multicultural programming, coverage of featured events, concerts, music performances by touring musicians, et al. Visitors on the official site can read, watch, listen, find Top 10, donate by being a part of FM-PHASIS 2016 Fundraising Drive and paying your pledge and Join the Community radio. Best Radio Station of Saskatoon by the readers' poll of City Magazine was among the recent accolades claimed by the radio CFRC. In November 2011 the CFCR 90.5 would celebrate its 25th anniversary. Fans can follow the 90.5 CFCR on Facebook, Twitter, YouTube and Instagram. Here is the website: www.cfcr.ca
CFCR 90.5 Programs
| Sounds of Scotland (in Scottish and Celtic) | Saz Aur Awaz (Urdu) | Philippine Special | Sangeetmala (Indian) | Trefpunkt Deutschland (German) |
| --- | --- | --- | --- | --- |
| The Owls are not what they seem | There Goes that Song Again | Talking Bodies | Private Psychedelic Reel | Hallucinations (Psychedelic Rock & Pop) |
| Industrial Militia | Grooveyard | Nightwaves | Be Kind, Rewind | All-Nighter |
| Roots Inna Biggs' Style | Comic Chat | TV Party Tonight | Tin Cans & Twine | Collective Voice |
| Nuthin' but A G Thang | Reel to Reel | Civically Speaking | The Pop Rocket | Laundry List |
| Third Verse | Hot Buttered Soul | I Bet You Look Good on the Dance Floor | Classical Discoveries | Rollin' & Tumblin' with the Blues |
| Indigenous Radio Show | All-Nighter | The Buzz | Learn to Sing | Tonight Its Poetry |
| Thrice Removed | Ukrainian | The Sunset GateKeeper | Classical Connection | Snake Mountain Mix |
| RCMP | Radio Book Club | Couleurs Café | Let's Be Real | Metis Program/Music |
| The Wonder Years | Green Eggs & Ham | Funeral Party | Eritrean (East African) | Expansions |
| Radio Luna | The End-Times Transmissions | Vietnamese | Rainbow Radio: "S.P.A.D.E" | Gospel Express |
| Un-framed | Fake Headlines | Venom & Leather | Chinese Voice | Mom I'm a Thespian |
| Fistful of Booyah! | So Many Roads | Pirate Radio | USSU on the Air | Arabic & Assyrian |
| Swing Shift | Making the Links | Azzuro | Banglar Gann O Kotha | From The Ground Up |
CFCR 90.5 Members/Personalities
| Heather Neufeld | Jane Caulfield | Catherine Lemire |
| --- | --- | --- |
| Guy Edlund | April Nechvatel | – |
Contact CFCR 90.5
Address: 267 3rd Avenue South, 3rd Floor (stairs only), Saskatoon, SK, S7K 1M3
Tel: (306) 664 6678
(306) 242 5002
Emails
General: cfcr@cfcr.ca
Board of Dire: board@cfcr.ca
Program Dir: pd@cfcr.ca
Station Manager: manager@cfcr.ca