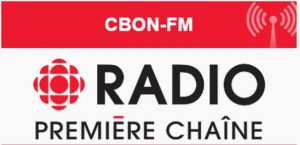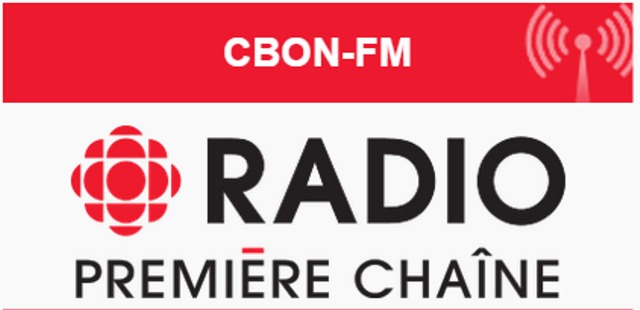 CBON-FM 98.1 or Première Sudbury is Ici Radio-Canada Première service operating in Sudbury and owned by Canadian Broadcasting Corporation. CBBS, CBCS and CBBX are the siblings of the radio. CRTC approved the application of CBC to set up a French language FM that would air on a frequency of 98.1 MHz using an ERP of 50,000 w. CBON got launched on July 21, 1978 as a French radio; ON in the call represented Ontario. A repeater: CBON-20 was launched at Thunder Bay in 1979 followed by the establishment of CBON-21, 22, 18, 24, and 25 in the coming year. CBON-27, CBON-28 and CBON-26 were went on air in the later years. CRTC renewed the licenses of CBON-FM and its satellites on May 28, 2013 until Aug 31, 2018.
Explore More Ontarian and Canadian Radio Stations
Listen CBON-FM 98.1 (Première Sudbury) Sudbury, ON Online
Listen Ici Radio-Canada Première: CBON-FM 98.1 online from Greater Sudbury, Ontario. Wait as the stream loads.
More About Ici Radio-Canada Première 98.1 FM
As of now the channel is operating with 21 Low power, A, B, C and B1 class satellites across Ontario. On Feb 28, 2017 CBC contacted CRTC to change the band of Blind River rebroadcasting facility to FM @ 98.5 MHz; the new call letters for the radio would be CBON-FM-6. Local and borrowed programs include Le matin du Nord, Ça parle au Nord, Grands Lacs Café and Y'a pas deux matins pareils. Audiences can listen the Première Sudbury 98.1 online with a lot of stuff including news and info about Arts, Économie, Politique, Santé, Science, Sports, Société, Techno, Art de vivre, Alimentation, Horaire, Où nous écouter, Ma radio. Follow the Première Sudbury 98.1 FM on Facebook, Twitter and SoundCloud. Here is the website: http://ici.radio-canada.ca/premiere
Contact
Address: 15, rue MacKenzie
Sudbury (Ontario)
P3C 4Y1
Tel: 705 688 3266