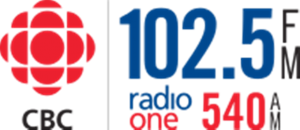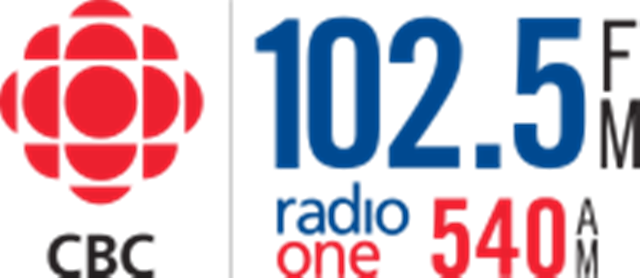 CBKR-FM is a repeater of CKB-AM, a CBC Radio One station broadcasting in the city of Watrous at 540 AM. CBKR broadcasts on a frequency of 102.5 FM in the city of Regina. The broadcast relay station was approved by CRTC on October 12, 1999 and would operate using and ERP of 820 watts to serve as much as 80,000 listeners in the Regina. Transmitter got active and the CBKR singed on air on June 12, 2000 in the City.
Full List of Saskatchewan and Canadian stations
Listen CBC Radio One 102.5 FM (CBKR-FM) Regina, SK Online
Listen CBC Radio One 102.5 Regina. Wait as the stream loads.
CBKM Meadow Lake, CBK-1-FM Saskatoon are the other siblings of the Radio once repeater. CRTC renewed the license of the CBKR-FM on May 28, 2013 to August 31, 2018. Around 42 hours of local programing of the CBK (AM)/CBKA-AM La Ronge and rest produced by CBC Radio one is broadcasted though the transmitter facility which broadcasts at 102.5 FM in Regina. The Morning Edition, Blue Sky, The Afternoon Edition, Saskatchewan Weekend are the some of the big local programs hosted at the CBKR. Everything offered by CBC Radio One including Local national and international news, sports stories, weather updates, cultural and entertainment programs is online. You can follow the CBC Radio One channel on Facebook and Twitter. Here is the website:CBC Radio One 102.5 Regina (CBKR)
Contact
Address: 2440 Broad Street
Regina, Saskatchewan
S4P 4A1
Tel: 306 347 9540
Email: SaskNews@cbc.ca