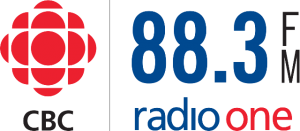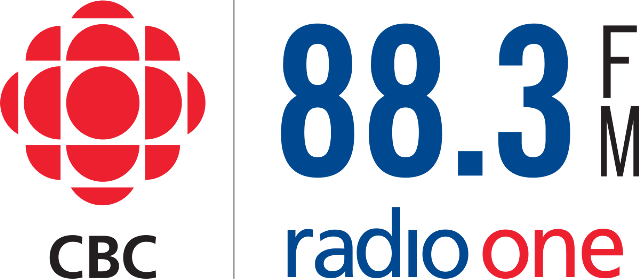 CBC Radio One 88.3 FM Thunder Bay is a CBC Radio One network station owned by Canadian Broadcasting Corporation. CBC on July 18, 1973 had their license for a new AM station at Thunder Bay; frequency allotted was 800 kHz. CBQ-FM went on air on Aug 13, 1984 on a frequency of 101.7 MHz. Transmitters were installed at Geraldton and Manitouwadge in 1986 and 1987 respectively. CBQ 800 was allowed to switch to FM band on Dec 22, 1988; new frequency would be 88.3 MHz using an ERP of 23,700 w. CBQ 800 was officially renamed as CBQT 88.3 FM on March 1, 1990. Programming hours were reduced from 31 to 29 hours per week.
Get More Ontarian and Canadian Radios
Listen CBC Radio One 88.3 FM Thunder Bay, ON Online
Listen CBC Radio One 88.3 online from Thunder Bay, Ontario. Stream may take a moment to load.
More About CBC Radio One 88.3
As of now the channel operates 27 FM and AM booster transmitters across Ontario. CRTC renewed the license of the CBC Radio One 88.3 FM and its satellites on May 28, 2013 until Aug 31, 2018 for a five year term. 23,730 w is the current Effective Radiated Power used by the CBQT-FM. There were also conversions of the FM and AM repeaters in the history most recent among them was the conversion of CBLM Marathon to the FM band; CBC applied it to CRTC on March 2, 2017. Superior Morning hosted by Lisa Laco, Up North by Jason Turnbull and World at Six are some of the notable local programs. Audiences can listen the latest news form Thunder Bay, Ontario and national and international scene online with sports and weather updates and talk on various topics. Follow the CBQT on Facebook and Twitter. Here is the website: http://www.cbc.ca/news/canada/thunder-bay
CBC Radio One 88.3 Programs
| The World at Six | Up North | Out in the Open | Writers & Company |
| --- | --- | --- | --- |
| Unreserved | As It Happens | Midori House & the Entrepreneurs | Business Daily |
| The World | The Current Review | Africa Link | Heart and Soul |
Contact
Address: 213 Miles Street East,
Thunder Bay, Ont.,
P7C1J5
Tel: 807 625 5000
807 625 5002
807 625 5077
Fax: 807 625 5035
Email: cathy.perry@cbc.ca