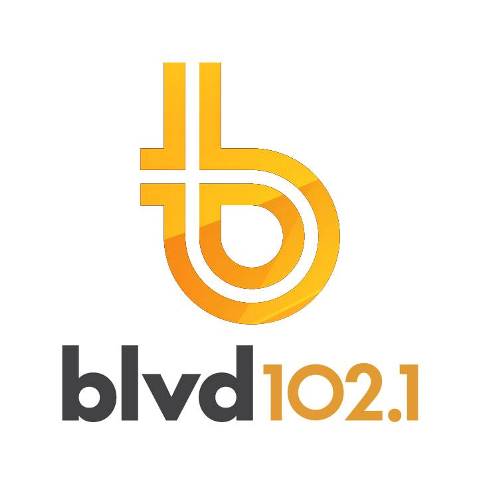 BLVD 102.1 fm is a French language Top 40/Hot Adult Contemporary format station owned by Leclerc Communication Inc. and established in Dec 1986. The channel is a great crossroads where all the music meets, where everyone meets and where all opinions circulate. A main artery where you can feel the heart of the city and the bustling life. A new radio with a thousand colors that can bring you everywhere. Through a program that will meet all the needs of Quebec City listeners, BLVD offers all the information you need and the best music from yesterday to today! Power Broadcasting Corp. on July 10, 1991 acquired CFEL-FM from Radio Montminy Inc. and later became part of Corus Entertainment Inc. in March 2000.
Listen BLVD 102.1 FM Quebec City, QC Online
Welcome to BLVD 102.1: La radio qui fait parler! Listen CFEL-FM live from Quebec City, Quebec. Stream may take a moment to load.

Find Out More Quebec and Canadian FM, AM and Online Radios
More About BLVD 102.1
ERP was increased to 25,700 w and transmitter was moved to Angel-Guard. Studios were relocated to 191, chemin des Poirier in Montmagny. Émotion Rock 102.1 shifted to Levis in 2009. Cogeco Inc. acquired the CFEL in Dec 2010. Effective control was transferred to Leclerc Communications Inc. in 2012. Contemproary Hit format was dropped in favor of Hot AC in Sep 2015 and the radio was rebranded as BLVD 102.1. Listeners can have À La Une, Top 5 Anglo, Top 5 Franco, Nouveautés BLVD, Actualités, community Événements and more. iPhone and Android apps are also available to get the CFEL on the go. Follow the BLVD 102.1 on Facebook and Twitter. Here is the website: www.blvd.fm
CFEL 102.1 FM Programmation
| La traverse | BLVD le soir |   Arthur le midi |
| --- | --- | --- |
| Sophie Sans Compromis | La traverse de nuit | Le Plan de Match |
| Québec Aujourd'hui | 100% Normandeau | Le plein de musique |
CFEL FM 102.1 Animateurs
| Stéphane Gasse et Marc-André Lord | Nathalie Normandeau | Gabriel Marineau | Patrice Nadeau |
| --- | --- | --- | --- |
| Sophie Durocher | François Thérien et Denis Langlois | André Arthur et Marc-André Lord | – |
Contact
Address: 815 boulevard Lebourgneuf, suite 505
Québec, Québec
G2J 0C1
Téléphone : 418 780 1021
418 418 971 1021
Email: studio@blvd.fm