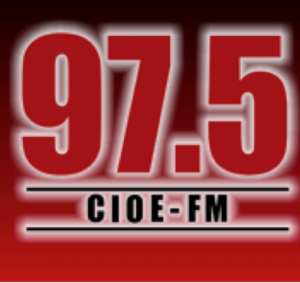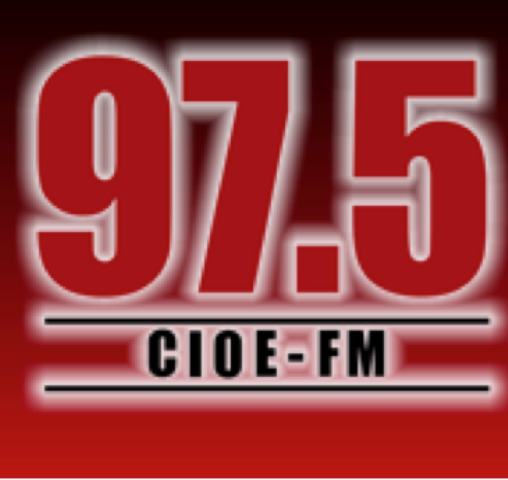 97.5 Community Radio or CIOE-FM is a Lower Sackville community radio station owned by Cobequid Radio Society. Cobequid Radio filed an application to CRTC and thus asking for permissions to set up a commercial English FM using a frequency of 88.7 MHz and an Effective Radiate Power of 250 watts. CRTC entertained the applicant positively by giving permissions for the launch of the Community Radio 97.5 on July 4, 2014. The frequency was switched from 88.7 MHz to 97.5 MHz before the launch.
Get More Radios form Nova Scotia and Canada
Listen Community Radio 97.5 Lower Sackville, NS Online
Welcome to 97.5 Community Radio. Listen Community Radio 97.5 (CIOE-FM) Online form Lower Sackville, Nova Scotia. Wait as the stream gets played.

More About CIOE-97.5 FM
The Voice of Your Community is the catchphrase used by CIOE-97.5 FM. Not-for-profit radio channel run by the Cobequid Radio Society (CRS) shows a great diversity of backgrounds with its board of directors who represent communities served across the region. Hard working team manages the day to day business from the studios at 11 Glendale Ave. Content shared by the CIOE-97.5 FM includes spoken word programs, music, electric mix of music and other community driven spoken word features. The mission is to inform, educate, stimulate and entertain the audiences from all age groups. 97.5FM has some special packages for the small businesses in community that are cost effective and affordable alternative to the expensive advertising drives. Uncovering the East coast talent and giving exposure to Atlantic Canadians completes the vision of the CIOE-FM. Community Radio 97.5 (CIOE-FM) officially launched in May 2015 with quite a humble start is now flourishing in Lower Sackville and Halifax as a full-time broadcaster with constant progress in terms of growth, quality and serving the East Coast Music lovers across Atlantic Canada. Volunteers at the community driven station are driving the station with sixty-eight original programs/week that includes a 90 hours of production and that is rare in the community's market. News, Sports, Health, Business, Arts, Cultural events, legal, public affairs make the spoken-word aired at studios. Students and those willing to get involved as volunteers are regularly received and engaged by the 97.5 Community Radio that produces more than 50 programs each week. The unsigned artists from East Coast promoted by CIOE 97.5 Community Radio are also fueling it with the best underground music. CRS (Community Radio 97.5) currently chaired by Jim Robson, a veteran broadcaster and entrepreneur believes in diversity and has a passion and genuine desire to serve the people of Cobequid region. Listen 97.5 Community Radio with high quality real music genres (Classic Country, Gospel, Folk, Jazz, Techno, Pop, Blues, Military, Fiddle, Rock, Dance, Easy Listening, London Musicals etc.) online for diverse demographic spectrum in Halifax Regional Municipality (HRM) with local news, 10.5 hours of Spoken word/week, find archives and more. Fans can follow the 97.5 Community FM on Facebook and Twitter. Here is the website:www.cioe975.ca
97.5 Community Radio Programs
| Cobequid Magazine – Suzanne Rent | The Sackville Current | Front and Centre Sports – Sean McKenna | The Beatles and Beyond – Michael Lavalette | East Coast After Dark |
| --- | --- | --- | --- | --- |
| Late Night EZ – Nadine Morrison | What A Woman – Duane Lowe | Gaelic Nation – Lewis MacKinnon | East Coast Kitchen Party | NewFound Records – Wayne Tucker |
| The Wolf's Den – Wayne Schnare | Fresh From The East Coast | Music From Across The Pond – Andrew Crawford | Off The Wall Radio – Herb Chapple | East Coast Rising |
| Eighties at 8 – Jay Jay | 33, 45, 78 -Steve Fruitman | Welcome To My World – Holly Poole | Barn Dance – Keith Ross When The Lights Come on Again – Michael Lavalette | Soul and R&B – Russell Grosse |
| Plain Talk – Political Panel | Touch of Texas – Charlie Hansen | Classic Country Drive Home – Al Hollingsworth | Unfiltered – Mikayla Peters | Cape Breton Calling – Tony Momourquette |
| Bedford News and Views – Joan and Peter Christie | The Blues – Eldon MacKeigan | It's Your Money – Don Flemming | Elvis Has Left The Building – Jay Jay | CIOE Mornings – Frank Lowe |
| Bluenose Opera House – Paul Kellogg | Inspired Gospel – Ken Sanders | All Over The Musical Map – Alex Vaughan | Let's Talk Health – Cheryl Nickerson | Folk Alley – Anne MacKeigan |
| Mid Week Praise – Russell Grosse | The Ron James Show | Change Your Tune – Andrea Carew | Shockwave – Logan Currie | Bluegrass Atlantic – Nancy Keddy |
| Changing the Way People Think of Mental Health – Starr Dobson | All That Jazz – John Gracie | Artist Spotlight – Eldon MacKeigan | Stand Easy – Al Hollingsworth | Brother Rob's Gospel – Rob Smith |
Contact CIOE-FM
Address: 11 Glendale Ave, Unit 3
Lower Sackville, NS
B4C 3P2
Canada
Tel: 902 252 7975
Email: info@communityradio.ca