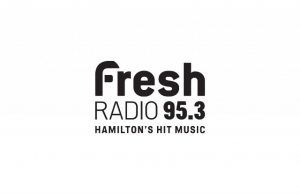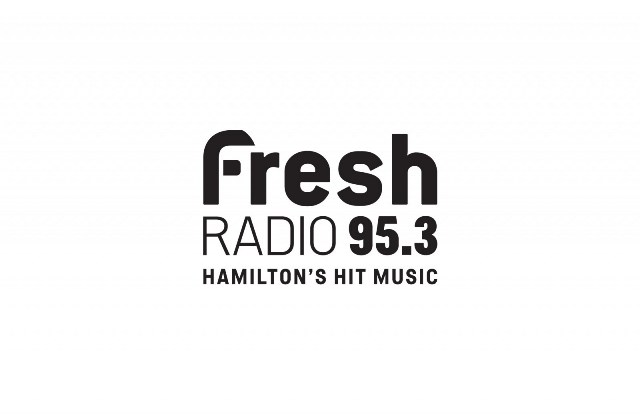 95.3 Fresh Radio launched on Sep 24, 1976 is a Hamilton based Hot Adult Contemporary radio owned by Corus Entertainment at present. CRTC permitted Burlington Broadcasting Inc. to set up a commercial FM on April 6, 1976 on a frequency of 107.9 MHz using an ERP of 50,000 w. Competing Upper Canada Broadcasting and McMaster Students Union Inc., the company won the bid to get an adult format radio on air. The original plans were to launch the radio in July but due to the relocation of a transmitter site the station hit the waves in the last week of September4 to become the third independent and standalone station in the country with no affiliation whatsoever, from its studios at 4144 South Service Road. The format was changed to oldies in Sep 1978. By 1981 the format was changed to the Music of Your Life and Oldies. The application to change the frequency to 102.9 MHz was not entertained and dial; 102.9 MHz was instead given to Armadale Communication which had ownership to CKOC-AM Hamilton.
Full List of Ontarian and Canadian Radios
Listen 95.3 Fresh Radio Hamilton, ON Online
Listen 95.3 Fresh Radio online from Hamilton, Ontario. Stream may take a moment to load.
Another attempt to get 96.3 MHz was also of no avail as frequency was taken by Mississauga based booster transmitter of CFMX. It was branded as Rhythm Radio in Sep 1989. The format was changed to dance on Sep 1, 1991 and was renamed as Dance 108. Transmitter was relocated and ERP was decreased to 26,100 w in 1997. In the same year (1997), Shaw Radio Ltd. acquired 100% interest in CING-FM after getting approval by the Canadian Commission on June 10, 1997. Some of the media assets of Shaw were transformed to make Corus Entertainment Inc. on Sep 1, 1999, thus making CING-FM a part of the Corus Entertainment Inc. In 2001 the channel then branded as Energy FM swapped its frequency with sister CJXY to get on air on 95.3 MHz. The station adopted a country format and left contemporary hit radio format in Aug 2002. Despite success with country music format, CING-FM shifted its gears to greatest hits on Nov 13, 2009 and was rebranded as Vinyl 95.3. The Radio became The New 953 Fresh FM on April 10, 2013 by switching to Hot AC. It was renamed as 95.3 Fresh Radio in 2015. HD channels were launched by the Corus in 2015. 102.9 K-Lite, CHUM 104.5 FM, 105.7 EZ Rock, CHYM-FM and CHFI 98.1 are the competitors of the station. You can listen the 95.3 Fresh Radio online with shows, events and contests (Ren's Pets Depot – Show Us Your Pet, Emily's Wheel of Fun, Shaw Festival 2017 VIP Experience, The Sound of a V.I.P Contest, Mucho Mind Grind) info, on demand content, playlists and more. Follow the channel on Facebook, Twitter, Instagram and YouTube. Here is the website: www.953freshradio.ca
Shows
| Fresh Mornings with Darrin & Colleen | Best of Darrin & Colleen | Fresh Evenings with Lana | Fresh Music | Fresh Top 20 with Toni Ross |
| --- | --- | --- | --- | --- |
| The Fresh Mix | Fresh Middays with Toni Ross | Fresh Weekends with Leeanne | Fresh Drive Show with Emily | The Throwback with Wayne Williams |
Personalities
| Darrin Laidman | Leeanne Whitehouse | Lana Pavlovic | Emily Szabo |
| --- | --- | --- | --- |
| Samantha Payne | Toni Ross | Colleen Rusholme | – |
Contact
Address: 953 Fresh Radio
875 Main Street West
Hamilton, Ontario
L8S 4R1
Tel: 905-521-9900
1 800 953 2464
Fax: 905 521 1691
Email: jim.mccourtie@corusent.com
wayne.williams@corusent.com