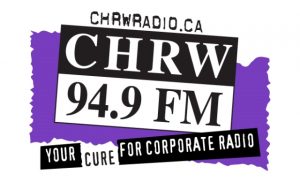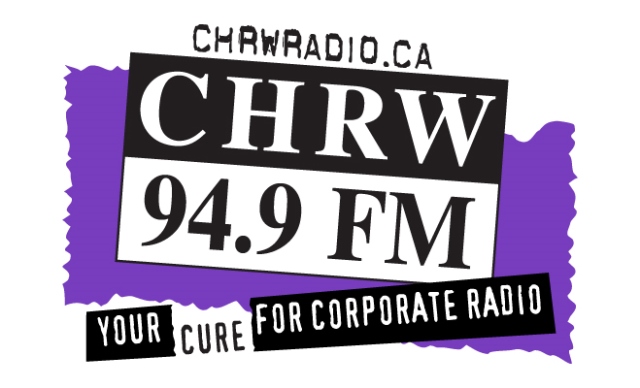 94.9 CHRW is a London based campus radio owned by University Students Council at University of Western Ontario (UWO). Your Cure For Corporate Radio is the catchphrase used by the station. CFPL 980 was launched in 1971 by the student union at UWO broadcasting a six-hour program/week. Eventually it turned into a closed-circuit channel. In 1979 the union agreed to establish a new student radio and were ultimately granted a license by CRTC; the AM radio would broadcast on 610 KHZ using low power transmitter of 20-watts. On Jan 14, 1981 the station made it into the airs for the first time and used to remain on-air until the fall enters the student year. In June 1981 Radio Western was allowed to set up CHRW-FM with a 50 watt-transmitter.
Listen 94.9 CHRW Radio Western London, ON Online
Welcome to 94.9 CHRW: Your Cure for Corporate Radio! Listen 94.9 CHRW RADIO WESTERN online from London, Ontario. Stream may take a moment to load.
Full list of Ontarian and Canadian Radios
The studios and transmission facilities were located in the University of Western Ontario. After carrying some test transmissions from the mid of October 94.9 CHRW was finally launched on Oct 31. In Feb 1987 the Effective Radiated Power was increased to 5,000 watts which was decreased to 3,000 watts at the end of Oct 1990 because of the interference faced by it coming from the laboratory equipment. The frequency was flipped from 94.7 to 94.9 MHz increasing the wattage to 3,500 watts in 2003. Transmitter site was also relocated at the same time. 25% of the content hosted by the station was Spoken word after an amendment in the license by CRTC in 2012.
More About 94.9 CHRW Western
Working through Volunteerism and skill training 94.9 CHRW in London is purely driven by the students and community members. Board of Directors who are students at university oversee the management and operations of CHRW 94.9 FM. It has won the Canadian Music Industry Campus Radio Station Award in 1995 and 2001 and Fred Sgambati Award for Sports Coverage for the year 2000. More recently was the Community Development Award in 2013. Audiences can listen the community based FM 94.9 CHRW, a home to over 250 volunteers online with program guide, news and sports and make their donations. Connect with the station using Facebook, Twitter, YouTube and Instagram. Here is the website: www.chrwradio.ca
94.9 CHRW Programs
| The Come Up Show | Emidio's Bewitching Rock Show | APRÈS MIDI | Open Slot |
| --- | --- | --- | --- |
| Positive Journey | Music for a While | Faster & Louder | Incorrect Thoughts |
| Panty Shots | Pure Concrete | La Voz Hispana | Sausage Gut Radio |
| For The Folk | Wide Awake | London Indie Underground | History of US |
| GroundWire | From Bach to Rock | The Heavy Early Show | Mustang Nation |
| Shakin Katz | Electronic Alchemy | Uncle Dan's Old Time Radio Hour | Love Songs of London |
| Wake Up Western | Fantasia Musicale | Yard Vibes | Mediafrenzy Fridays |
| Solid Action | Adventures of the Boneyard Man | The Freeway Show | Hardcore Country |
| Powder Room Radio | Caribbean Pepperpot | Nasha Kasha | Rainbow Radio |
| Radio What Wave | Assyrian Radio of Canada | Chinese Perspectives | Radio Aserna |
| Let It Shine | Saturday Morning with Howie Zowie | Music is the Message | Rendezvous with Greece |
| Dr. Roper show | Radio Free London | The Indignants | Radio Free London |
| Splendors of the Catholic Church | The Flavour Show | The Consignment Show | Muslims Live |
| The Polish Show | El Show Latino | Beyond The Beyond | Momentos |
| Gradcast | Pleasure Tantrum | Portuguese Voice of Friendship | Smoke Signals |
| African Odyssey | The Forum | Global Gathering | Vitamin G: Jazz at Noon with the Nightingale |
| Word is Bond | Jazz For A Sunday | The DeRok & Roll Radio Road Show | – |
| The Blues Never Die | Play Dead Radio | A Person Disguised As People | – |
| PS Airwaves | Omnibrow | Knight Crawler | – |
Contact
Address: 94.9 CHRW / Radio Western
Room 250, University Community Centre
Western University
London, Ontario, Canada
N6A 3K7
Tel: 519 661 3600
519 661 3601
519 661 3602 (News Dep)
Email: news@chrwradio.ca
chrwgm@chrwradio.ca