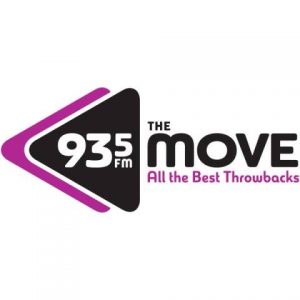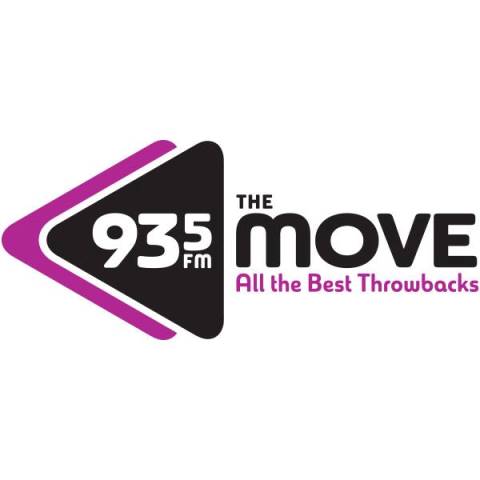 93-5 The Move is a Rhythmic Adult Contemporary radio established in 2000. The English language station serving Greater Toronto Area is owned by Newcap Radio. Milestone Radio Inc. founded in 1988 was denied a license for an urban station by CRTC in 1990. The channel was interested in getting 99.1 MHz won by CBC's CBL in July 1997; CBL moved from 740 AM. Denham Jolly representing Milestone Radio Inc. received officially permissions from CRTC to set up a Toronto FM on a frequency of 93.5 MHz using a 298-watt transmitter. It was proposed that the radio would offer an urban format targeting the audiences between ages of 25 and 44. CFXJ-FM branded as Flow 93.5 was launched on in March 2001 from its studios and offices located at 2011 Yonge Street after some signal testing in Feb 2001.
Listen 93-5 The Move 93.5 FM Toronto, ON Online

Listen 93-5 The Move 93.5 Toronto, Ontario online. Wait as the stream loads.
Full List of Ontarian and Canadian Radio Stations
ERP was increased to 1,430 w and decremented to 1,170 w respectively in 2002 and 2004. CFXJ-FM got rechristened as New Flow 93.5 on Aug 20, 2007 and the channel moved to Rhythmic Contemporary Hits. CHUM Radio and then Bell Media (formerly CTVglobemedia) acquired the station in Feb 2011. On March 31, 2014 the ownership was taken by Newcap following a deal with Bell that would sell five Bell-held radios to Newcap. All the Best Throwbacks is the catchphrase of the 93-5 The Move. Audiences can listen to the CFXJ-FM online with The Scoop, contests (Ooops We Played It Again, Carter and King's $1,000 Pop Quiz, Carter and King's Birthday Wheel), shows info, concerts & events info and more. Follow 93-5 The Move on Facebook, Instagram and Twitter. Here is the website: www.935themove.com
93-5 The Move Shows
| Weekends with Billie | Weekday Mornings with Carter and King | Middays with Stacey Thompson | Weekends with Sarah Bartok |
| --- | --- | --- | --- |
| Weekends with Kate Conley | Mastermind | Evenings with Peter Kash | – |
Contact
Address: 2 St. Clair Ave West 20th Floor
Toronto, Ontario
M4V 1L5
Tel: 416 482 0973
Email: music@935themove.com
webmaster@935themove.com