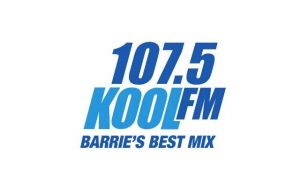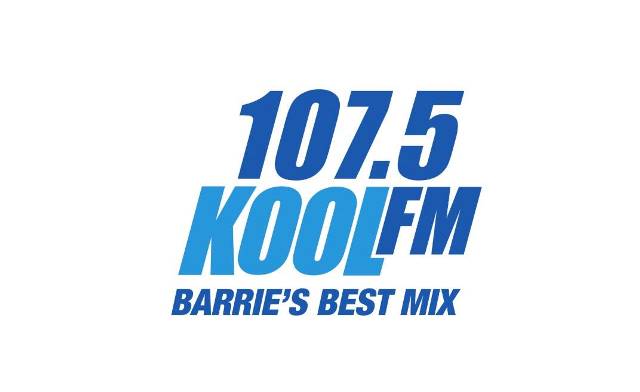 107.5 Kool FM launched on Jan 22, 2001 is a Hot AC radio owned by Rock 95 Broadcasting (Barrie-Orillia) Ltd former Central Ontario Broadcasting. CIND and CFJB are the siblings of the FM. Barrie's Best Mix is the slogan of the Hot Adult Contemporary radio. ON May 5, Rock 95 Broadcasting Ltd. was given a license by CRTC for the establishment of and FM radio in the Barrie market. It would use a frequency of 107.5 MHz and an ERP of 26,000 watts hosting for its listeners Top 40 and Hot Contemporary music. CKMB started its journey on January 22, 2001 form the studios at 400 Bayfield Street North, Suite 205. In July 2005 a corporate reorganization was approved resulting in transfer of the shares from Robert Chapple to Glenridge Holdings Inc.
Listen 107.5 Kool FM Barrie, ON Online
Listen 107.5 Kool FM (CKMB-FM) online form Barrie, Ontario. Wait as the stream loads.
Explore More Ontarian and Canadian Radios for Listeners
More About 107.5 Kool FM Barrie
CRTC permitted the channel to switch its frequency form 107.5 MHz to 107.7, relocate the transmitter and decrease max. wattage to 30,000 watts on Aug 20, 2004. Average ERP was also increased to 20,000 watts in July 2005. The frequency changed proposed by the station in 2004 couldn't be implemented and the management of the channel decided to keep the old frequency, though it changed the location of its antenna by moving to a new tower, increasing the antenna height. The sisters CFJB and CKMB were moved to new studios on Dec 1, 2007 at 431 Huronia Road, Unit 10, Barrie. Audiences can listen to the 107.5 Kool FM online with all the Kool stuff including info about shows and announcers, read local news and blogs, find Storm Watch, cancellations, Scoreboard, contests, concerts, community events, multimedia access and more. You may follow the Kool FM 107.5 on Facebook, Twitter, YouTube and Instagram. Here is the website: www.1075koolfm.com
107.5 FM Barrie Shows
| Top 20 Kool Countdown | Kool Knights | Kool Mornings with Dale Smith and Charlie | Midday's with Leanne Page |
| --- | --- | --- | --- |
| Darryl on the Drive | Kool Weekends | Top 7 @ 7 | – |
107.5 FM Barrie Announcers
| Dale Smith | Shavonne | Jocelyn Martin |
| --- | --- | --- |
| Darryl | Charlie | Leanne Page |
Contact
Address: 431 Huronia Rd., Unit 10, Barrie, ON L4N 9B3.
Tel: 705-727-1075
705 725 7304
Fax: 705 792 7858
Email: davecarr@cobroadcasting.com