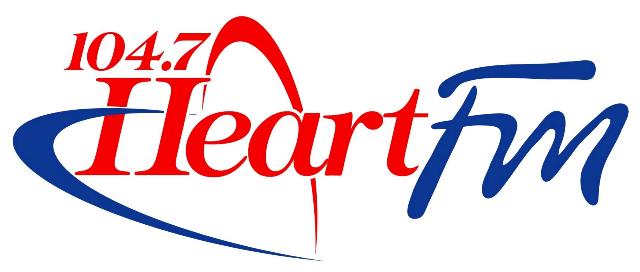 Byrnes Communications' 104.7 Heart FM established in 2005 is an Adult Contemporary radio in Woodstock, ON. CRTC allowed Byrnes Communications Inc. to set up a commercial FM on a frequency of 104.7 MHz with an avg. ERP of 1,910 and max supply of 6,000 watts in Aug 2005. AC was selected as the format of soon to be launched radio. Chris Byrnes had 80% ownership stake in the company remaining 20% was to Gordon Marratto which was later purchased by Chris as Gordon was not willing to move to Woodstock. On April 10, 2006 Heart FM was launched from studios at 223 Norwich Avenue. Michael Jones who was succeeded by John Macintosh in July 2008 came all the way from Australia to join as First FM of the radio in 2006. ERP was increased to 7,096 watts in June 2009.
Explore More Ontarian and Canadian Radios
Listen 104.7 Heart FM Woodstock & Oxford County, ON Online
Listen 104.7 Heart online from Woodstock & Oxford County, Ontario. Wait as the stream loads.
Application to increase the wattage with changing of contours was turn down by CRTC in Sep 2010, however CRTC allowed CHIR-FM in Nov 2011 to increment ERP to 8,950 watts and make changes in the authorized contours; the decision would ensure the signal strength in Oxford County, Woodstock and Ingersoll. In 2013 Ted Hyland became the GM at Heart FM 104.7 following the retirement of Macintosh from the Job. Heart 104.7 became the first one in London-Woodstock radio industry to go one step further with the launch of HD operations. Audiences can listen to the 104.7 Heart FM online with HD1, HD2, local news, contests (Cutest Kid Contest, Truth or Cow Droppings, Zehrs Fastlane, Birthday Club, TA Request of the Day), events info, V.I.P Club, photos, videos, read blogs, get playlists and more. Fans can connect with CIHR-FM on Facebook and Twitter. Here is the website: www.heartfm.ca
104.7 Heart Announcers and Programs
| Mornings with Lainger & Shelby | Colin Percy | Andrea Krasowski | Heart of the 80s |
| --- | --- | --- | --- |
| George Panayi | Jeremy Smith | Drive Home with Dan Henry | Cody Hayward |
Contact
Address: 104.7 Heart FM – CIHR-FM
223 Norwich Ave
Woodstock, Ontario, Canada
N4S 3V8
Tel: 519 537 8400
519 537 1047
1 866 537 1047
519 537 8040
Fax Line: 519 537 8600
Email: gm@1047.ca
info@1047.ca