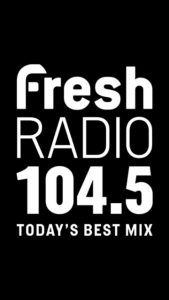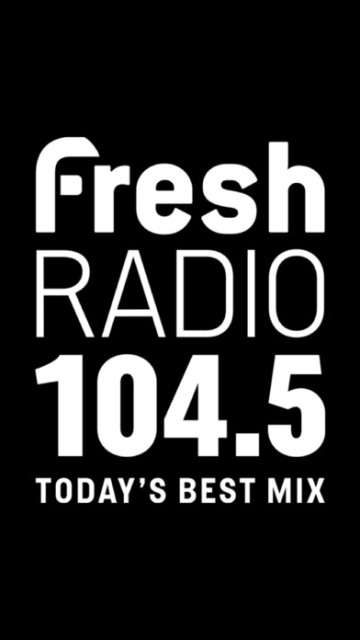 104.5 Fresh Radio Cornwall is a Hot AC station officially launched in 1957 (then CKSF) and owned by Corus Entertainment. CKSF-FM initially signed on air on Feb 15, 1949 on a frequency of 104.5 MHz using an ERP of 522 w. CKSF-FM and AM were the assets of The Standard Freeholder Ltd. In 1959 the Stanley Shankman became the owner of the siblings and the new calls now were CJSS-FM and CJSS-AM. Studios and offices were moved to 237 Water Street in the same year. Stanley in 1961 sold the radios to Emard Family. The channel in 1965 was operating on an ERP of 522 w independently. Wattage was increased to 9,500 w in 1976. New calls adapted by the station were CFLG-FM in 1977.
Listen 104.5 Fresh Radio Cornwall, ON Online
Listen 104.5 Fresh Radio (CFLG-FM) online from Cornwall, Ontario. Wait as the stream loads.

Complete list of Ontarian and Canadian Radios for Listeners
More About Fresh Radio 104.5 FM
Recently branded as Variety 104.5, the channel got its effective radiated power incremented to 30,000 w in 2000 but was later decreased to 15,000 w on May 23, 2001. In the November same year Corus Entertainment Inc. was approved by commission to made the purchase of Emard family asset 'Tri-Co Broadcasting Ltd which it eventually did. Studios and offices were relocated to 709 Cotton Mill Street in fall 2006. The Variety radio was rebranded as 104.5 Fresh Radio on Feb 13, 2015. Audiences can listen the radio shows, music, trending, news, events (Mother's Day 2017), contests, playlists on demand and more. Follow the Facebook, Twitter, Instagram and YouTube. Here is the website: www.1045freshradio.ca
104.5 Fresh Radio FM Programs
| Fresh Mornings with Nate & Jentry | Mr. D | The Daly Download – Top 30 | Johnny Novak |
| --- | --- | --- | --- |
| Non-Stop Saturday Night | Jimmy Kalaitzis | Fresh Top 20 | Today's Best Mix |
Contact
Address: 709 Cotton Mill Street
Cornwall, Ontario
K6H 7K7
Tel: 613 932 5180
     1 866 268 1045
     613 938 1045
Fax:  613 938 0355
Email: bill.halman@corusent.com
       info@variety104.com