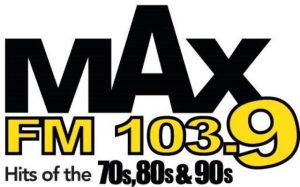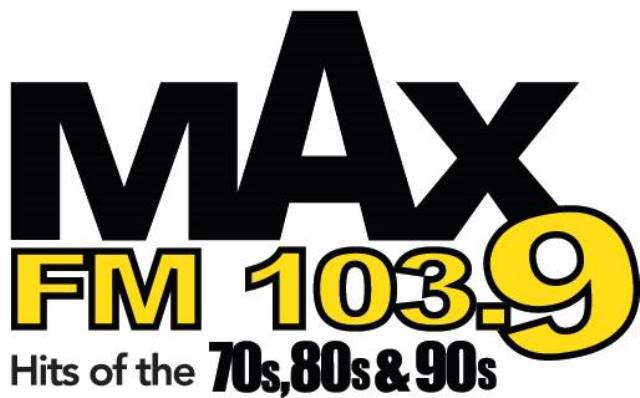 103.9 MAX FM launched on March 1, 1977 is a Moncton-based Classic hits format station owned by Maritime Broadcasting System. Moncton's Greatest Hits is the catchphrase used by the Max FM 103.9. Legally known as CFQM-FM, the channel was established by Island Radio Broadcasting Co., a subsidiary of Eastern Broadcasting Co. Ltd., after getting permissions from CRTC in 1976. It was proposed that the FM would air on a frequency of 103.9 MHz with an ERP of 24,600 watts. Initially launched as an easy listening radio, the channel switched its format form Middle of the road to country. In 1982 CFQM-FM Broadcasting Ltd. acquired the station from CKCQ Broadcasting.
Listen 103.9 MAX FM Moncton, NB Online 
Listen MAX 103.9 FM  online from Moncton, New Brunswick. Wait as the stream gets loaded.
Complete lists of New Brunswick and Canadian Radios
On December Over 90% of Eastern Broadcasting was sold to Maritime Broadcasting Co. Ltd. after the approval of CRTC on December 3, 1986. Wattage was incremented from 24,300 to 70,000 watts on June 7, 1988 and in the same year Maritime and Eastern Broadcasting merged into a single entity Maritime Broadcasting System Ltd. In 2009 the AC format CFQM branded as Magic 104 reemerged its format to classic hits with the branding changing to 103.9 Max FM. CRTC renewed the license of the station of the Max 103.9 FM on August 8, 2012 until August 31, 2013. Audiences can listen to the 103.9 Max FM online enjoying the pop and rock classics form early 2,000's, 90's, 80's, 70's and beyond with local news, contests (MAX FM Brain Popper, Swag Tag!, Win a Papa John's Pizza Party), community events (Salisbury Helping Hands, the Angels Remembered Campaign, Sue Stultz Turkey Drive, Canada 150, Wildcats Home Game) and playlists. It may also be entertaining and useful if you are a social media user – follow the 103.9 MAX on Facebook and Twitter. Here is the website: www.1039maxfm.com
Programs
| Vinyl Frontier | MAX Afternoons | Casey Kasem Top 40 Countdown from the 19890s | Saturdays with Peter |
| --- | --- | --- | --- |
| The Weekend 80s with Jim Parsons | 80s Drive Home | 70s at 7 | Max Mornings |
| Weekends with Jonathan | It Feels Like Christmas | Casey Kasem Top 40 Countdown from the 1970s | – |
Contact
Address: 103.9 MAX FM
Suite 102 – 1000 St. George
Moncton, NB
E1E 4M7
Tel: 506 858 1220
506 858 1040
Fax: 506 858 1209
Email: 1039maxfm@mbsradio.com