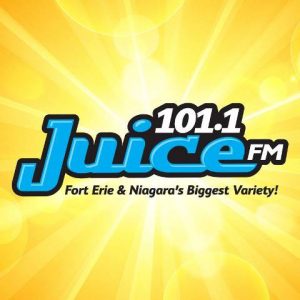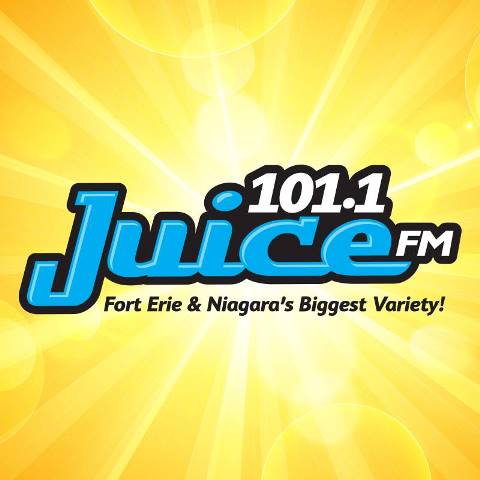 101.1 Juice FM (formerly 2day FM) launched in 1986 is Adult Hits station owned by Vista Radio and based in Fort Erie, ON. The English language AM (initially) station was approved by CRTC in a response to the Keith Dancy's application on Feb 26, 1986. It was proposed that the AM radio would initially rebroadcast part-time form its studios at CJRN Niagara Falls as well produce its content from Fort Erie facility on a frequency of 530 kHz using an ERP of 250 w. More than 50 hours of content would come from Fort Erie studios and remainder be filled by the CJRN. AVR Communications would provide the whole equipment and technical assistance during the initial months. CJFT-AM (first calls for the radio) was launched on July 1, 1986 from its studios at 1239 Garrison Road. Frequency was changed to 101.1 MHz in 1991; CJFT 530 would simulcast the content of the radio until Oct 1, 1991. CKEY were the new calls adopted by radio.
Full List of Ontarian and Canadian Radios for Listeners
Listen 101.1 Juice FM (2day FM) Fort Erie, ON Online
Listen Niagara's 101.1 Juice (CFLZ-FM) online from Fort Erie, Ontario. Wait as the player loads the stream.

More About 101.1 Juice
The Planet started broadcasting Adult Standards format in Aug 1994. The application to lessen the Canadian content level to 20% was rejected by CRTC in 1996. ERP was increased to 19,700 w in Aug 1996. Format was once again changed to Adult Contemporary on Nov 14, 1997; The River was the new branding adopted by the Niagara's 101.1 Juice FM. After the death of Dancy the ownership was changed to family members her; Niagara Broadcasting Corporation was the new company. It became The New Z101 in 2007 and Contempraroy Hit Radio was format this time. CKEY became CFLZ-FM in 2011. Earlier in 2011 the 101.1 Juice launched on Canada day was purchased by Haliburton Broadcasting Group Inc. In 2012 Vista Radio Ltd. acquired the now 2day FM (rebranded in 2013). Since July 2016 the 2day FM dropped simulcasting the content of CJED-FM and became 101.1 Juice FM. Fort Erie & Niagara's Biggest Variety! Is the catchphrase of the 101.1 Juice FM that plays hits for 80's to the day. Audiences can listen Juice online with hosts & events info, get playlists, can socialize, access Vinyl Mock Up and listen the fresh hits live anywhere in the world. Follow the Niagara's 101.1 Juice on Facebook, Instagram, SoundCloud and Twitter. Here is the website: www.1011.juicefm.ca
Hosts
Barn
Joe
Contact
Address: 4673 Ontario Ave, Niagara Falls, ON L2E 3R1
Tel: +1 905-356-6710
Fax: +1 905-356-0644
Email: 2day@2dayfm.ca